Welcome To Bling4Strings
Welcome to our website where you will find beautiful Swarovski Crystal Mutes for your orchestral string instruments. Mutes are available for all full size instruments, with smaller sizes also available for violins and violas.You will find an unbeatable range of styles and colours available to buy directly from our shop, but if there is something different that you would like, please email us at [email protected] or use our contact page to get in touch.
We hope you enjoy Bling4Strings. Keep checking back for new designs and offers!
We are getting busy with Christmas orders now - the last posting date for guaranteed UK Christmas delivery by 1st Class post is Monday 21st December so please send your orders in by Tuesday 15th December.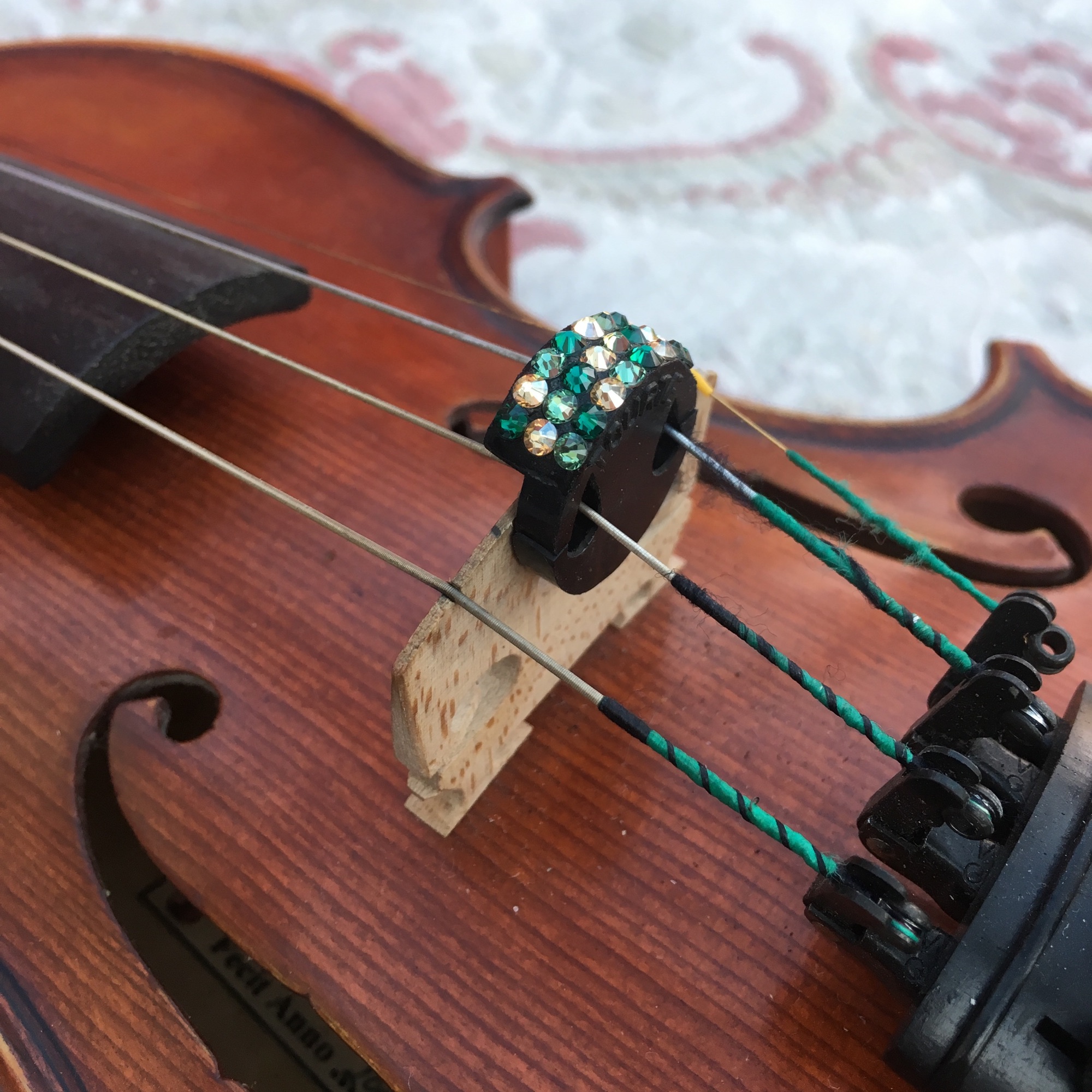 Bling4Strings Swarovski mutes are great for performances or just to add some everyday sparkle. They catch the light beautifully in both natural sunlight and artificial lighting. We are proud that our products are sold worldwide and can be seen in leading orchestras and ensembles, as well as being very popular with teachers, students, and players. They make great affordable presents too!
We use only genuine Swarovski Crystals as they are far superior to any other. Swarovski's patented process results in a crystal that has a diamond like effect with amazing light refraction. The crystal glass is precision cut and then polished again by a Swarovski patented process that gives the crystal a high quality finish. The crystals are often further enhanced by coating the glass with an Aurora Borealis or AB coating that gives the surface a rainbow like appearance to simulate dispersion from a diamond. Swarovski have an amazing range of beautiful colours in Standard, AB and Shimmer finishes for you to choose from.